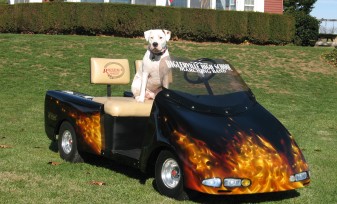 We offer a golf cart body that looks like a sports car!
The body comes in black gel coat, any logos, themeing, or details can be air brushed to suit your specific sports car.
Fiberglass $3,000.00
Price includes front nose clip, 2 rear clips, 2 side step panels, and 1 rear center panel.
For more information or to order call Riggeal's at 717 677 4167.